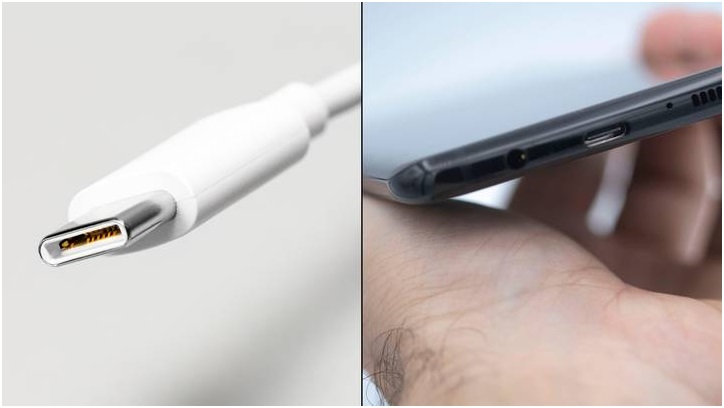 As of 2024, future smartphones sold in the EU will have to have USB-C ports. Later, laptops will need to conform to the new universal standard. This legislation has been under development for more than a decade and was finally approved by EU lawmakers today. But what does this mean for the future of iPhones? How will it impact battery life? And how will it affect transfer and charging speed?

USB-C will become mandatory for smartphones in EU starting 2024
The European Union has adopted a new universal mobile phone charging standard, USB-C, which will mandate that all phones carry a USB-C port. Apple is one of the few major companies that will remain compliant with this regulation, as the company sold around 241 million iPhones globally last year and more than half of those were sold in the EU. The new standard is aimed at protecting consumers, and the EU claims that it will help businesses and consumers alike. Despite the new regulations, the UK has not yet adopted the same rules.
The new law will make the USB-C port a mandatory feature on all smartphones sold in the EU starting in 2024. The new laws will not affect any current smartphones, but will require all future devices to feature this standard. In addition to smartphones, many other electronic gadgets will also have to adopt the new standard. The EU has been debating the issue for several years, and the recent deal announced by negotiators has created a common standard that is bound to benefit consumers.
The new legislation also will save consumers money as it will eliminate the need for charging cables. In addition to helping consumers, the new regulations will save the environment by reducing the amount of e-waste produced by unused chargers. In fact, as a result, the new USB-C regulations will eliminate a significant portion of the e-waste generated by old and incompatible chargers.
This will improve iPhone's transfer and charging speed
Although Apple's new USB-C port will be used to improve the iPhone's transfer and charging speed, the Lightning cable will still be the most common method of connecting your device to your computer. Lightning is a popular charging method for iPhones, which supports data transfer and identification/control functionality via an eight-pin connector. USB-C supports a higher maximum data transfer rate of 5A compared to Lightning's 2.4A, which makes it faster than Lightning for charging. The USB-C standard supports the fast-charging standard, USB Power Delivery, so it can improve the transfer and charging speed of iPhones.
However, a recent report by analyst firm Gurman has suggested that Apple won't switch to USB-C until 2023. This is in line with predictions made by other analysts, such as Ming-Chi Kuo, who forecast the transition in May. The switch could also be a result of recent EU legislation to make USB-C the universal standard for mobile devices. If Apple didn't adopt the new standard, it would have to release multiple versions of the iPhone in different regions of the world.
USB-C is also gaining ground in the mobile market, with many Android devices now using USB-C ports. However, iPhones still have a Lightning port and come with underpowered USB-A chargers. However, new accessories for iPhones are available that enable users to charge their devices at USB-C speeds. These accessories usually cost around $40 and can triple the charging speed of your iPhone.
This will improve iPhone's battery life
According to Apple analyst Ming-Chi Kuo, the iPhone will feature USB-C ports in 2023. The company also expects that suppliers of USB-C accessories will become key players. Some of the upcoming products include a MagSafe battery pack for charging and AirPods. While these devices have yet to make the switch, USB-C will improve battery life on the iPhone. This article examines why USB-C is beneficial for iPhones.
USB-C has many advantages over Lightning, which is limited to Apple products. First, USB-C supports a higher current at the same voltage. USB-C also supports the faster USB Power Delivery standard, making it easier to charge your iPhone faster. And second, USB-C cables are more reliable than Lightning ones. Apple's Lightning-to-USB cable is compatible with both Lightning and USB-C devices.
Secondly, it has the advantage of being able to recharge two devices at the same time. USB-C will significantly improve iPhone battery life. And third, USB-C will improve iPhone's port compatibility. Currently, iOS and macOS both support USB-C ports. USB-C is the future of mobile connectivity. It will improve your battery life and support workflows. The transition to USB-C is an exciting step forward for smartphones.