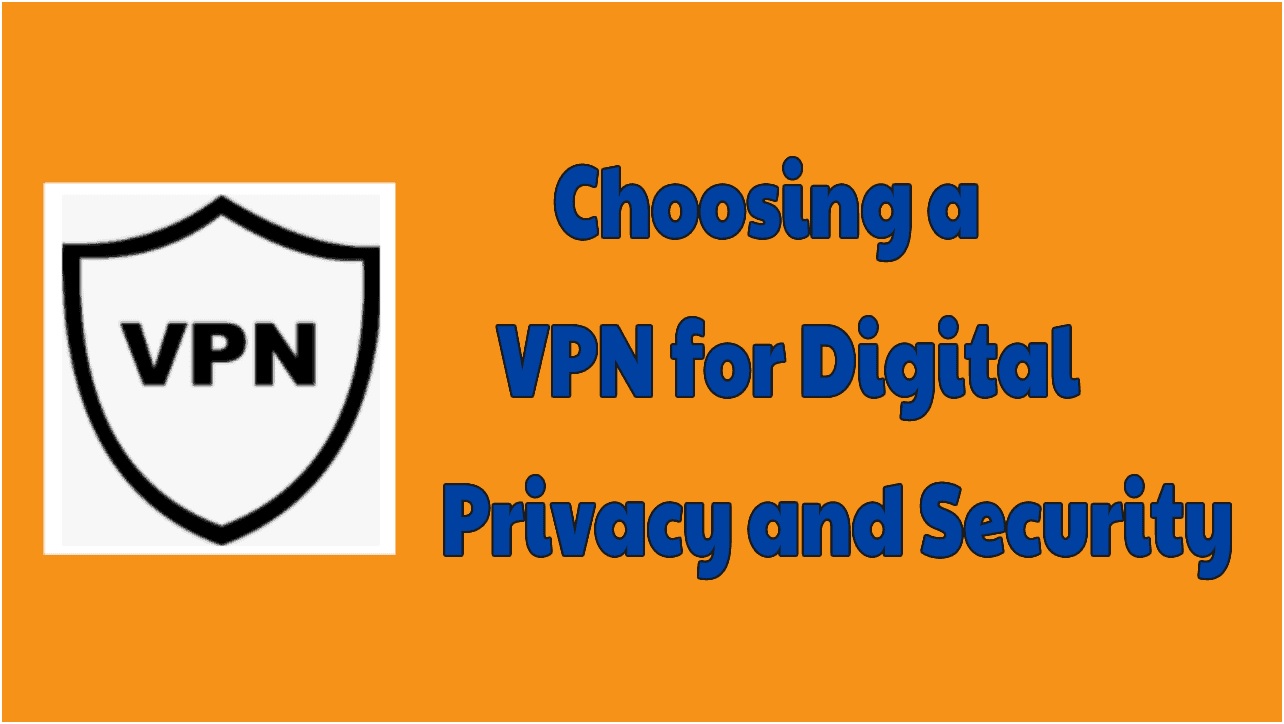 Choosing a VPN is not as hard as you might think. You don't have to know how to use a VPN client – the software typically comes with a client that handles encryption and security protection. It's usually as simple as a few clicks to get online. You can even choose which location and server to connect to. Here's what you should look for when choosing a VPN. A 30-day money back guarantee and free trial period are important features of a VPN.

Choosing a VPN provider
Choosing a VPN provider can be tricky as there are many out there and all claim to be the best. But there are some key factors that you should keep in mind when selecting the right VPN provider. The first factor is what kind of service you want from a VPN. If you plan to watch TV and stream content, you don't want a service that throttles your connection. Another factor is what kind of privacy protection you need.
While choosing a VPN provider, make sure you choose one with many servers. Check the "Server List" section on the provider's website. This should give you an idea of how many servers the VPN has to offer. Of course, more servers means more options. More servers means faster and more reliable connections, but it doesn't necessarily mean a better experience. Look for a provider with at least 500 servers. You'll be glad you did.
Another important factor is cost. Make sure you choose a VPN provider with a reasonable price. If you're on a budget, you'll need to look into different packages from reputable vendors. You also need to make sure the provider offers multiple encryption protocols and is compatible with your operating system. In short, you need to choose a VPN provider that meets your security requirements while staying within your budget. Listed below are some tips to help you choose a VPN provider.
Choosing a VPN based on data privacy laws
There are many factors to consider before choosing a VPN. Depending on which country you live in, data retention laws may be different from your own. Some VPN providers are required to retain connection logs, which could identify your home as the source of your internet traffic. Others may be steadfastly opposed to retaining such information. However, you can find a VPN that promises never to keep these records.
While there are no universally applicable data privacy laws, it's still a good idea to choose a VPN that complies with your own country's laws. For example, a VPN provider located in Panama is subject to local laws. While they may have complied with these laws in the past, they might still be subject to government requests. Therefore, you must check out the company's history with respect to privacy laws and government cooperation.
You should also check the VPN provider's server location. The location of the VPN server affects your overall internet experience, including speed and latency. Also, a VPN located in a privacy-friendly country is likely to be faster and more reliable than one from a less privacy-friendly nation. If the country of your choice has strict data privacy laws, then choose a VPN that operates in a country that is well-known for maintaining its no-logs policy.
Despite these laws, European nations have long been notorious for strict data retention laws, which affect VPN privacy. In 2006, the European Union (EU) passed the Data Retention Directive (DRD), which extended the use of the EU's general data privacy law to non-EU countries. While this directive has been challenged by the European Court of Justice, the DRD regulations were transposed into national law by many nations.
VPNs should follow data privacy laws in every country. For example, you shouldn't use a VPN if the website or service you are accessing requires your device to be GPS enabled. This can violate content service agreements. Instead, choose a VPN provider with multiple locations, such as the United States, Canada, and the UK. It will protect your data and privacy. It is essential to choose a VPN based on data privacy laws and other requirements.
Choosing a VPN that offers a free trial
Choosing a VPN that offers a 30-day free trial is a great way to test the waters before you subscribe. Many VPNs charge a one-time fee, but free trials have a limited duration and a small data cap. While the free trial period is a good way to test a VPN's capabilities, it's also important to read the fine print. Generally, VPN apps are designed to start at device bootup, so downloading more than one free trial may be difficult.
While most VPN providers offer a free trial, some charge $0.99 for a short-term trial. The trial usually lasts seven to 14 days, depending on the provider. Many free trials include a data cap of 500MB, which is only enough to test a VPN's speed and security. Also, be aware of free trials that automatically renew after the trial period has expired, so you should cancel before you reach the cap.
Another important consideration when choosing a VPN is whether it supports unblocking of Netflix. Most subscription-based VPNs offer a kill switch. However, the free trial may not have this feature, which can put your privacy at risk. If you don't enjoy the VPN's service after the free trial period has expired, you can ask for a refund. It's important to contact the VPN's customer support team beforehand to make sure the free trial period hasn't expired.
Another factor to consider when choosing a free trial is whether the trial is fully functional. Free trials often have limitations that restrict the amount of servers and bandwidth that you can use. It's important to test the VPN's performance before committing to a monthly subscription fee. In addition to the limitations, free trials often have short trial periods. Choosing a VPN that offers a free trial period will allow you to test its abilities and decide if you want to subscribe to a premium service.
Choose a VPN that offers a 30-day money-back guarantee
A 30-day money-back guarantee is an important feature to look for in a VPN. While some VPN providers do offer money-back guarantees, others do not. You should choose a VPN that offers a money-back guarantee if you're unhappy with the service for any reason. These companies are more likely to offer customer service that responds to your inquiry within a reasonable timeframe.
NordVPN and ExpressVPN both offer a money-back guarantee. This feature allows you to test the service and decide if it is right for you. You can also sign up for a free seven-day trial to see if it is the right VPN for you. This way, you'll be able to experience everything that NordVPN has to offer. And because you can cancel the subscription at any time, if you're not happy, you can get a refund and try another VPN provider.
Another important feature to look for in a VPN is its strict no-logs policy. While you might think that these policies sound reasonable, they can be dangerous. Some VPN providers will use ad-serving trackers to sneak in your information without you even knowing. Some even have their no-logs policies independently audited and confirmed by court documents. This is an important feature, but one that most people ignore when choosing a VPN.
Similarly, NordVPN offers a 30-day money-back guarantee. While some VPN services offer free trials, reputable ones will offer a 30-day money-back guarantee to their users. While free trials are not common, they're important to look for. Any VPN offering a free trial must include full access to the premium service and not just a limited free tier.
Did you miss our FastVPN From Namecheap Review