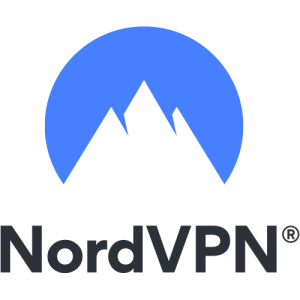 NordVPN, a cybersecurity company, has recently announced its third contract for no-log policy assurance. The methods and setups of regular VPN, obfuscated, Double VPN, Onion Over VPN, and P2P servers, as well as a server configuration and central infrastructure inspection, were thoroughly analysed by practitioners. They discovered that the VPN service offered to NordVPN's customers complies with its no-logs policy.

Independant Audit
Deloitte, one of the top Big Four auditing firms in the sector, undertook the assurance engagement and objectively evaluated NordVPN's services and put its no-logs guarantee to the test. The first impartial no-log audit of NordVPN was finished in 2018, and its second evaluation was finished in 2020, demonstrating the firm's ongoing dedication to privacy. The company wants to reassure its customers that NordVPN will always uphold a strict no-logs policy by working with a reputable and impartial Big Four firm.
As part of their ongoing efforts to guarantee openness to their customers, NordVPN is proud to be examined for the third time, according to product strategist Vykintas Maknickas. The Deloitte seal of approval shows that the company takes privacy seriously and the company is thrilled to have it.
The company spokesperson added that customers of NordVPN need to be confident in the company's reliability. People should be aware that a VPN provider won't monitor their data before using one. They must have faith in the safety and efficiency of its infrastructure and features. That is the main goal of the auditing procedure.
Here are some of the key take-aways from the audit:
An in-depth review. The engagement process involved interviews with NordVPN employees as well as inspections of server configuration, technical logs, and other servers in our infrastructure. The tests covered our obfuscated, Double VPN, standard VPN, Onion Over VPN, and P2P servers.
A point-in-time assessment. The practitioners can only report on what they saw when they were given access to our services. The assurance engagement was performed from November 21 to December 10, 2022.
The results. During that point in time, the practitioners saw no signs that we violated our no-logs promise. Just like the last assurance engagement (and the one before that), these results underline NordVPN's unwavering commitment to user privacy.
The full no-logs assurance engagement report is available on NordVPN's website.
A Bit About NordVPN
Millions of internet users utilise NordVPN, the most cutting-edge VPN service provider in the world. In addition to offering Onion Over VPN and double VPN encryption, NordVPN ensures anonymity with no tracking. Threat Protection, which filters harmful websites, malware, trackers, and advertisements, is one of the product's primary features. Over 5,000 servers are located in 60 different locations around the world, and NordVPN has one of the best pricing on the market.
Read more VPN and cybersecurity here at Get Hitch