What Is A Mobile VPN-So what exactly is a mobile VPN, and why should you use one? Here's a quick guide to its

So what exactly is a mobile VPN, and why should you use one? Here's a quick guide to its features, benefits, and set-up. In addition, we'll look at the cost and security issues involved. So, how do you get started? Read on to find out if it's worth the money! Hopefully, you'll be able to see why a mobile VPN is worth the money.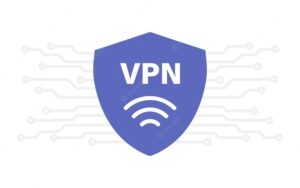 Benefits
Mobile VPNs are a great way to protect sensitive data while browsing the web. They improve mobile security, increase bandwidth, and bypass internet filters. While standard voice calls are not encrypted by a VPN, Wi-Fi calling and VoIP services such as Skype and LINE do. Encrypted messaging is also available in Apple's iMessage and Android's RCS. Third-party apps are also available that encrypt messages.
VPNs are also useful for bypassing Internet filters, allowing users to access content blocked in certain countries. Mobile VPNs are widely available on the App Store or Google Play, making them a great way to remain anonymous while surfing the web. Many mobile security applications also come equipped with reliable mobile VPN services, making them a valuable addition to your mobile security arsenal. If you want to make sure you're protected, consider using one of these security applications.
Secure Wi-Fi access is another benefit of mobile VPNs. Public Wi-Fi isn't secure, so your information is at risk of being stolen. If your phone's cell signal is weak or your WiFi connection is unstable, you're likely to log into a free public Wi-Fi network. And while these public networks usually come with passwords, hackers can easily break into them and harvest your sensitive data. Luckily, a mobile VPN keeps your data encrypted and secure wherever you go.
A VPN service provider takes care of all the maintenance and security checks. Their dedicated infrastructure is backed by a network of paying clients, which means that their costs are low per client. Businesses should check whether the VPN provider offers dedicated infrastructure management. If a VPN provider doesn't use modern hardware, it might cause problems. Ultimately, you'll end up with a VPN that has improved security, scalability, and speed.
Setup
There are a few steps that you can take in order to setup a mobile VPN on your iOS device. First, make sure that you have administrator privileges on your device. Once you have those permissions, you can download the Mobile VPN app from the Apple App Store or Google Play. The client should be installed silently, and there will be no prompts or message boxes during the setup process. Next, you must configure your mobile VPN using the authentication server and user account credentials.
Once you've downloaded the app from the App Store, you must enable it on your Android device. To do this, open your Android device's Settings app, and go to General > Security. Click on Security > VPN Settings. Click the Settings icon in the upper right corner of the screen. In the Security tab, tap the VPN icon. Once this is clicked, a menu will appear with the VPN settings you have created.
Once you've configured your VPN server, you're ready to access unblocked content. Sometimes, you may not be able to access certain sites while abroad, such as social media or news sites. You might also not be able to access subscription-based video services in the area you're traveling to. If you're traveling abroad, a mobile VPN will allow you to bypass these restrictions. Simply choose the server that's closest to you, and you'll be able to access any website.
If you're using an Android device, you can install the VPN without installing the app. This can be done with several easy steps, though not all VPNs support this. Some, such as ExpressVPN, allow you to use the L2TP protocol without installing an app, but you'll need an app if you want to use its full features. A mobile VPN is an excellent way to protect sensitive information and privacy while using the Internet.
Cost
Using a mobile VPN may increase the speed of certain activities. It can also overcome ISP bandwidth throttling. Furthermore, a VPN hides your data from surveillance, increasing bandwidth. In fact, mobile VPN users typically consume data faster than their peers without it. However, you should know that not all mobile VPNs meet the industry's strict security standards. Some even have flaws, such as a vulnerability known as Port Fail, which can expose your IP address.
One common issue is data caps. While we all want to consume data as efficiently as possible, data plans have data caps that can make them expensive or reduce our online speed. While a VPN can help you avoid these problems, it does not eliminate data caps. Any type of online activity (browsing, downloading, streaming movies, listening to music, etc.) counts against data caps. So it is crucial to keep this in mind when purchasing a mobile VPN.
When you use a VPN, you will have access to servers located far away from your current location. Because of this, the network will take longer to reach your device. However, it is worth it if your employees use the internet a lot. With the right VPN, your employees can work securely, while you can stay in touch with them in any part of the world. It doesn't matter if you're in a big city or a small town – a VPN can improve your experience and make your life easier.
A mobile VPN can protect your privacy and unblock streaming services, including Netflix. It can be loaded onto multiple devices and offers added reassurance while using public Wi-Fi networks. It also gives you additional security when online banking or streaming. A mobile VPN may be an expensive investment, but it is a necessary security precaution. So, when choosing a mobile VPN, choose a high-quality, reliable service that meets your specific needs.
Security
One of the biggest concerns about data privacy on mobile devices is the risk of stingrays reading mobile data. These stingrays have the ability to read the encryption keys on the fly, so it is very difficult to crack the encryption keys on the fly. Although these stingrays are generally used secretly and covertly, many large spy agencies have reportedly asked for the keys to unlock these stingrays. The implication of this problem is huge: it could allow an attacker to intercept messages meant for you or make calls in your name. Furthermore, it can be a nuisance to see a targeted advertisement. Using a mobile VPN can enhance browsing privacy by hiding your location from advertisers and preventing content based on your search history.
A mobile VPN can keep your data secure, even if your device experiences changes in physical connectivity. The underlying encryption will prevent hackers from accessing sensitive data or identifying your computer. Because of this, these networks are useful for securing sensitive data. They can also be used for mobile banking and social media accounts. However, a VPN is not a replacement for a strong anti-virus software program. Regardless of which type of VPN you choose, you should always have a security policy in place before you begin to use a VPN.
Almost half of all apps do not encrypt traffic between websites. Two-thirds of apps claimed to protect users' privacy, but in fact exposed their users to man-in-the-middle attacks and eavesdropping. Despite the widespread demand for privacy-enhancing mobile VPNs, not all mobile VPNs are equal. Some may even be actively damaging to your privacy. That's why you should check out all options before you make a final decision.
Privacy
A mobile VPN is an easy way to secure your online activity and stay anonymous while browsing the internet. Before, VPNs were only installed on computers and laptops. But nowadays, dozens of companies offer mobile VPNs. VPNs don't require any installation on your phone, and they work with any browser, app, or operating system. Plus, a mobile VPN won't hinder your phone's performance or affect your texting. Check out this list of top mobile VPNs to protect yourself and your data.
Despite the many benefits of mobile VPNs, users should be aware that they do pose some privacy and security risks. A recent research paper analyzed the source code and network communications of 283 mobile VPN apps and found that four of them had compromised root stores and used transport layer security (TLS) intercept in their network communication. Moreover, a mobile VPN can make you vulnerable to malware. Therefore, be sure to use a mobile VPN app only when it is required.
While using a mobile VPN, you can also maintain your privacy when you're away from home. Using public Wi-Fi networks can be dangerous, especially if they use man-in-the-middle attacks. A mobile VPN encrypts your connection through secure tunnels, so that your private data is protected. This ensures that nobody can access your private data and prevents hackers from tracking your internet activity.
Besides preventing the tracking of your online activity by third parties, a VPN also prevents ISPs from collecting and storing your browsing data on your local device. It also limits the collection of your browsing history and location. Most ISPs claim they do not sell your browsing data to governments, but the recent revelations by Edward Snowden have made this a much more serious issue. The leaks prompted outrage and several laws were passed to curb government surveillance.