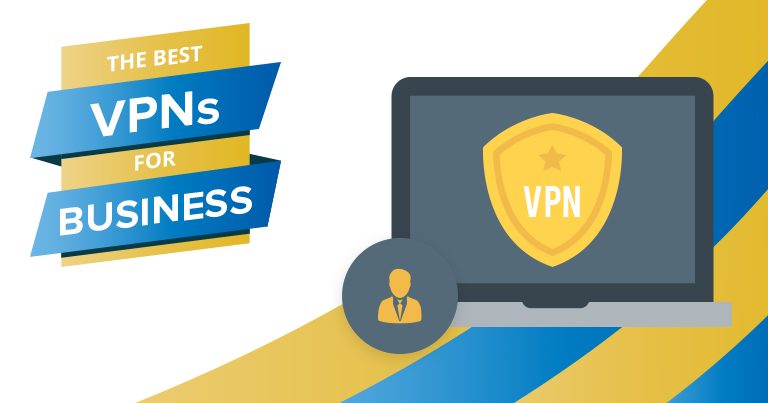 When looking for the right VPN for your business, there are several things to consider. There are a number of ways to measure a VPN's success, including the support for your partners and workforce, as well as data protection. Like any business decision, VPN success is measured by how it will benefit your business's profits, growth, and team. With the cyber world we live in, a VPN that can protect your business's data is essential.
OpenVPN Access Server
Once your new OpenVPN Access Server for business is up and running, you'll need to configure it to work on the network of your business. This server includes an Admin Web UI and Client Web UI, as well as pre-configured VPN clients that make connecting to the VPN server a snap. You can also set a custom hostname for the server using a DNS 'A' record.
The Admin Web UI features a convenient log reporting feature that lets you monitor server status, configure configuration, and view information on the log database. The UI also includes fields to filter and query log reports. The Status Overview section shows whether or not the VPN server is currently running, and the Start/Stop the Server sections show whether or not OpenVPN daemons are running. Active Configuration displays important configuration settings, including the IP address of the VPN client. The Admin Web UI also provides a handy way to manage network authentication.
An OpenVPN Access Server for business enables businesses to easily and quickly expand their VPN services, reducing the overall cost of VPN. This server can compete with much more expensive hardware systems. Additionally, the OpenVPN project has expanded to a community project and launched forums and enhanced collaboration tools. After successful closed-beta trials, the OpenVPN Access Server is now available for general release. There are many other advantages to using an OpenVPN Access Server for business.
OpenVPN Cloud
If you're running a business that requires high levels of security, OpenVPN Cloud can help you. Its cloud-based service offers users the ability to connect to websites and apps using HTTPS. You can also restrict access to certain web sites and applications, as well as manage sign-ins and zero trust applications. In fact, it supports SAML 2.0 and Okta identity federation. These two methods of identity federation help your business protect its data and network from hackers.
If you're using OpenVPN Cloud, you can create User Groups to manage access rights for specific users. Then, you can define the VPN regions and Access Groups for each group. You can email invitations to specific users or groups of people. You can even assign individual access rights to specific users. OpenVPN Cloud has a license agreement that you must agree to before using it. You can get a free trial here.
The cloud-based model of OpenVPN Cloud makes it easy to manage multiple users and network security. You can use it to secure your internet access, manage IoT applications, and secure remote access to your team. With OpenVPN Cloud, you can manage and customize the VPN for your network as it grows. It's easy to configure, and it protects your network even as your business grows. It also offers many other benefits that will benefit your business.
NordVPN
If you are a business owner looking for a reliable VPN for your company, you might want to consider NordVPN VPN for business. Its massive network of 5,500 servers in 59 countries offers excellent security and speed. The company also offers added security features, like an optional static IP. This review by Jeff Hale, a writer based in San Diego, offers some tips to help you choose the right VPN for your business.
NordVPN has 59 countries around the world and 5200 servers. These servers are located in the Americas, Asia, Europe, and Africa. Its servers also offer double VPN protection, which means that traffic is sent through two VPN servers and mixed using TCP and UDP protocols. This is especially important for business travelers and journalists. Those are not likely to want to share sensitive information or risk being tracked. If you do, NordVPN is the perfect choice.
In addition to its many features, NordVPN offers streaming media servers and other specialty servers. SmartDNS does not add an additional layer of encryption without a VPN client. The specialty servers that NordVPN offers are a good choice if you need to access specialized services. They are not all accessible, and they only appear if the tunneling protocol that the VPN uses is compatible with it. If you need to access a website in a specific country, you should use a server that can do this.
Cyberghost
CyberGhost's Smart Rules feature allows users to customize their connections and automatically launch CyberGhost when they connect to certain networks. You can set up CyberGhost to launch certain apps when you connect, launch a particular app upon connecting, and block other apps when you connect to an insecure network. This feature also offers several configuration options, including protection on WiFi, allowing certain websites to access your data, and limiting the use of certain apps.
Another benefit of CyberGhost is its strict no-log policy. It claims not to keep any logs of your online activities, but it does store certain information about your hardware and connection. While this information can be helpful for law enforcement purposes, it is not shared with third parties. It is also important to note that the company has a strict seven simultaneous connection limit per account. In addition, CyberGhost claims to never disclose your IP address, which could potentially make it easier for law enforcement to trace you.
When choosing CyberGhost VPN for business, you should consider the number of simultaneous connections it allows. It also includes a free trial period. For businesses that need to connect to the Internet, it can help protect your company's network from online threats. It is also easy to use and can protect your business's network from data theft and other online threats. CyberGhost's customer support is available via email and live chat, but you won't find telephone support in their help center.
IPVanish
If you're a business owner, you might want to look into an IPVanish VPN for your business. This US-based VPN company operates servers in over 75 countries. It has the most coverage in the US and is 14-eyes-compliant, so you'll have fewer worries about your information being stolen while connecting to a US server for your business. However, if you're looking to protect your personal information, you may want to consider a different provider.
Before you sign up, you should be aware of the privacy policies of different VPN providers. IPVanish promises to keep your information private and does not collect or sell your personal information. All they collect is your email address and payment method. However, they admit that they use tracking cookies on their website to make their services better. So, if you're concerned about the privacy of your personal information, you should make sure that IPVanish is the right VPN for your needs.
Another good thing about IPVanish is its easy configuration. You can configure the VPN server location and specify which features are active. You can also choose to connect to ten different servers at a time, if you need to. And because IPVanish supports multiple devices, you can make multiple connections and access different sites at the same time. There are also free tools you can use to configure IPVanish VPN.
ExpressVPN
If you need to keep your online activities private, consider using ExpressVPN VPN for business. It has a comprehensive set of VPN applications and extensions for popular browsers. You won't find ad blocking or static IP addresses with ExpressVPN, but you will get unlimited bandwidth and 256-bit Advanced Encryption Standard (AES) encryption. In addition, you'll enjoy network lock and kill switch, as well as domain name system (DNS) protection.
The business VPN is an excellent way to let your employees work from anywhere, while maintaining the privacy of your company's data. It protects your employees' internet activities and creates an encrypted data tunnel that leaves no chance for hackers to decipher. This way, your employees can securely access company emails, intranets, and applications from anywhere. This is a valuable tool for companies that are constantly on the move. However, it's essential to choose a secure and reliable service.
The ExpressVPN VPN for business lacks separate plans for small businesses. Instead, the company aims to cater to solopreneurs, freelancers, and smaller businesses. It offers unlimited bandwidth, free security tools, and a range of other perks. The company's new TrustedServer system, which uses RAM to store user data, is a welcome addition to the service. While traditional hard drives require power to store information, RAM is much safer. If a server fails, it will wipe all data from the server.
Also Read : What Is Double VPN?
VPN Unlimited for Teams
The VPN Unlimited for Teams service provides corporate users with total privacy and secure web browsing. The service provides high-speed connection, open access to required web resources, and total security for sensitive data. VPN Unlimited for Teams is perfect for businesses of all sizes, especially small ones. This service is ideal for teams that want to stay connected while working remotely or at home. To learn more about this service, read on. This article will explain the benefits of VPN Unlimited for Teams.
KeepSolid offers top-notch customer support. You can easily resolve any issue with their service. VPN Unlimited for Teams is fast, secure, and stable, and it can protect your entire network. If you are a business owner, a VPN subscription for your teams is an excellent investment. It will help protect trade secrets and combat ransomware and other online threats. If your team uses a lot of email and collaborates over the web, VPN Unlimited for Teams can be a great choice.
As a company based in New York, VPN Unlimited has an easy-to-use interface that allows you to work securely over the Internet. The software supports various operating systems, including Windows Vista, MacOS, Linux, and Android. It is also compatible with iOS versions 11.2 and later. Android users can download apks for the software from the Android Play Store. A number of other operating systems are supported, including iOS.